Collection of one-off pieces inspired by the natural landscape and washed up sea creatures found at Shelley Beach in Brisbane, Australia.
Working together, Ivy Niu and Rachel Burke produced a limited-edition collection, featuring the Blossom print. The playful print features pastel-coloured floral doodles designed by Rachel and brought to life by Ivy. To purchase a piece from the collection head here.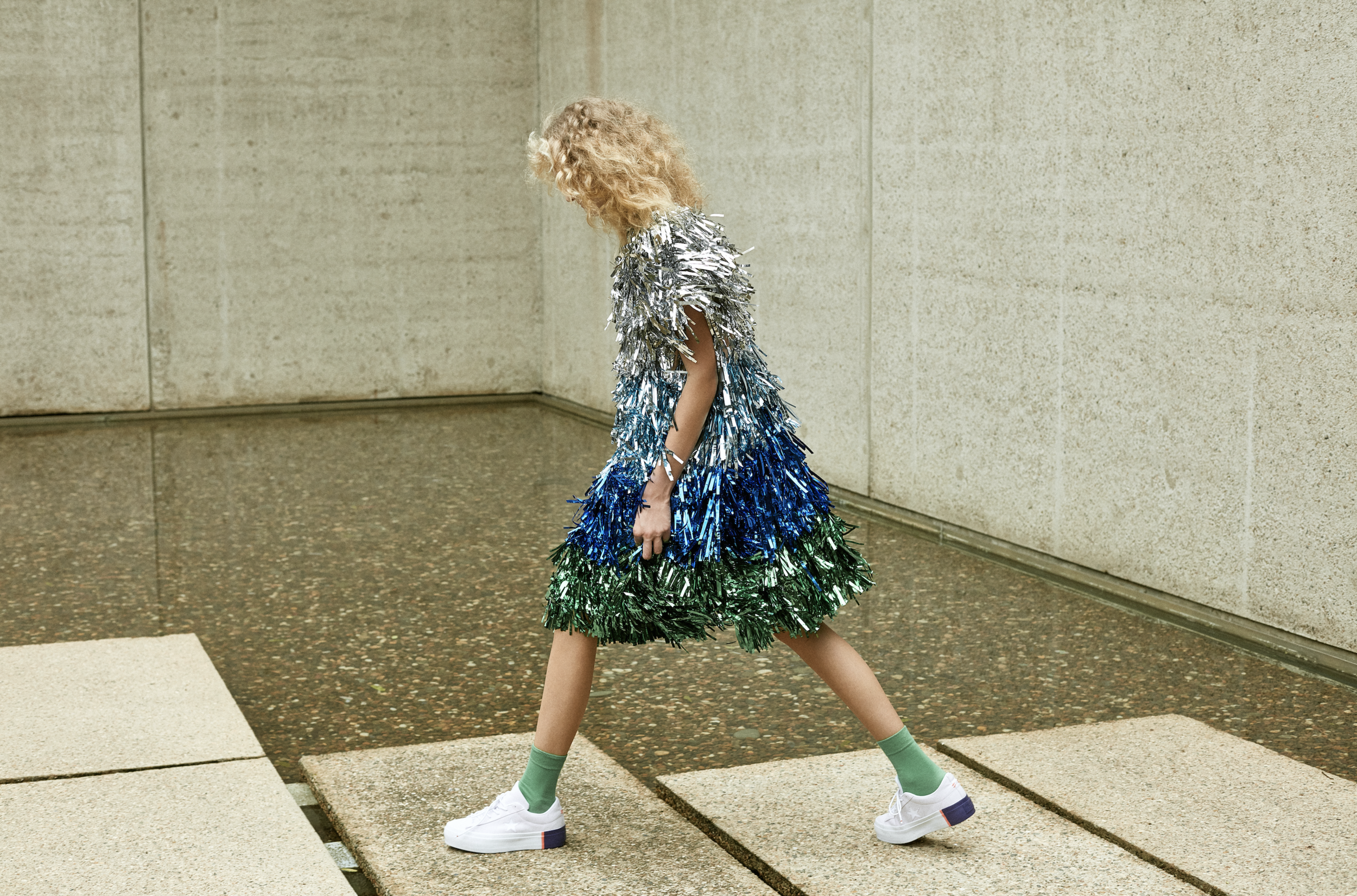 Experimenting with silhouette, proportion and texture, this collection featured a series of one off, wearable art pieces. Editorial photographed at the Queensland Gallery of Modern Art in the Sculpture Garden, by Andrea Jankovic, featuring Kayla @ Busy Models.
An exploration of home with a side of tinsel.
This inaugural collection of tinsel jackets, captured around the streets of suburban Stafford in Brisbane, Australia, explored the collision between the mundane and the unexpected.